The Abilitrax System
Abilitrax is a revolutionary seating and equipment platform created to fit into the Ford Transit, Ram Promaster, and Mercedes Sprinter Vans. This floorings system creates complete flexibility for seat, lift, and tiedown placement. Granting you the compatibility of all your equipment across your entire fleet.
Abilitrax uses a patented X rail design to allow for use of L-Track Tiedowns, A-Track Tiedowns, Step and Lock Seats, and Cam-Lock Seats. With Abilitrax you are no longer locked into one type of fitting or limited by seat placement.
With the online Plan-a-Van tool, you can explore a wide range of configurations and tailor a vehicle to fit your exact needs. From paratransit to luxury shuttles; from everyday transport to executive tours, Abilitrax is the system that solves every day problems. Its easy to quickly modify any layout to adjust leg room, side to side spacing, create larger isles, and of course add or remove seats.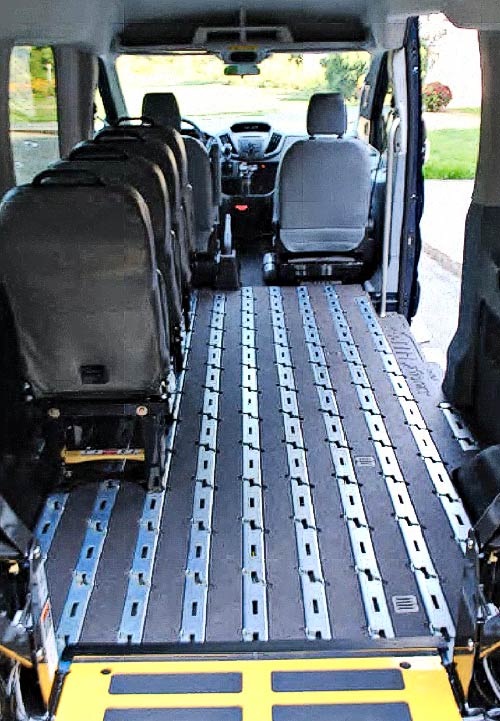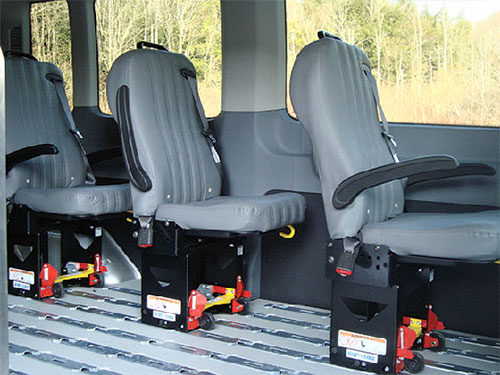 Step-N-Lock Seats
The Step-N-Lock seat is a revolution in seating. AbiliTrax allows the Step-N-Lock seat to be installed virtually anywhere throughout the AbiliTrax system. Additional features on the Step-N-Lock seat allow for safe and easy transfer to multiple vehicles that feature the AbiliTrax system.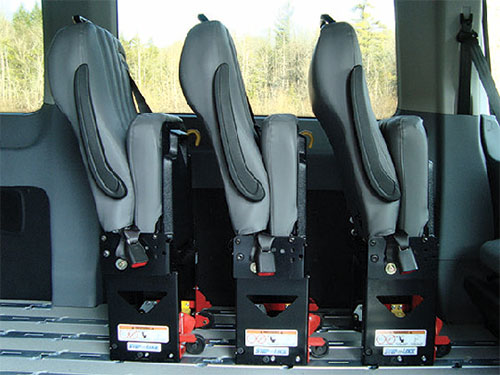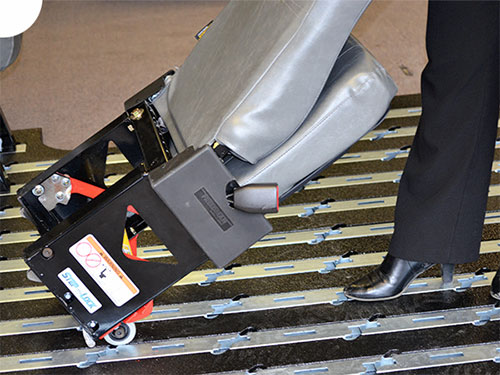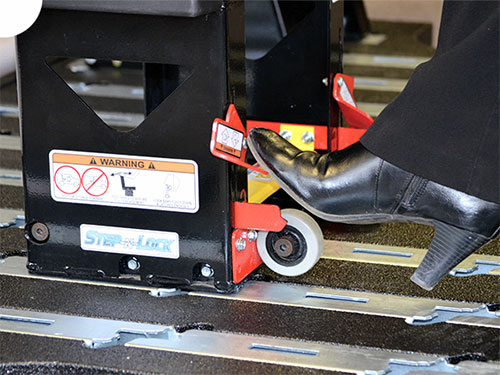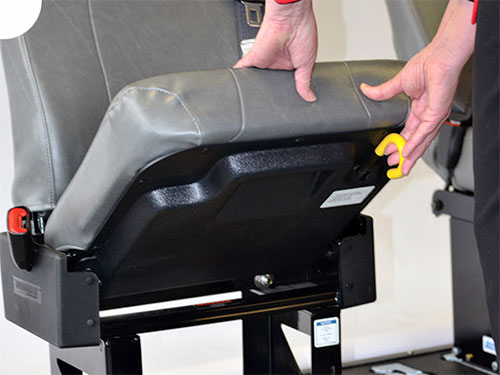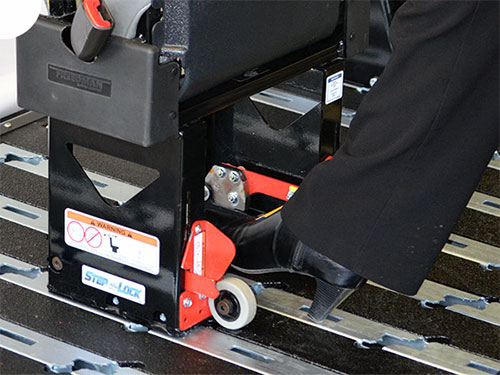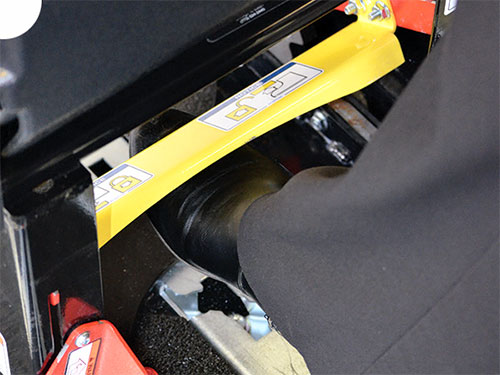 Shift-N-Step
The Patent Pending Shift N Step is the first ever state-of-the-art ADA compliant vehicle system to allow total access for all. Revolutionizing the public and private paratransit transportation sectors, Shift N Step creates a truly "Cross-Over" vehicle allowing a safer curbside service for everyone, anytime, anywhere.
Accessories
AbiliTrax offers a wide variety of accessories that include Shift-N-Step modular wheelchair lift, Wheelchair Tie-Downs, Shoulder Belt Brackets, Running Boards, and Stretcher Brackets to name a few.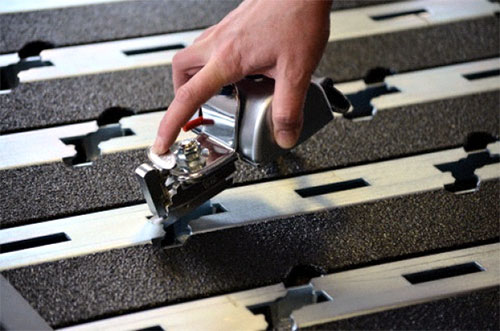 Shoulder Bracket System
FMVSS Approved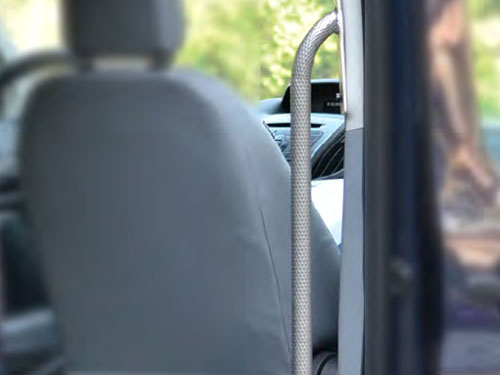 Grab Bars
Available in Stainless Steel or Yellow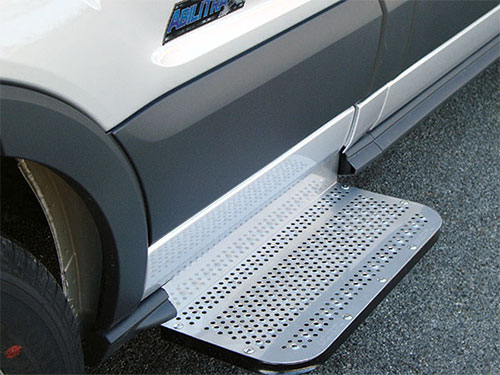 Running Boards
8" Stainless Steel, Non-Slip.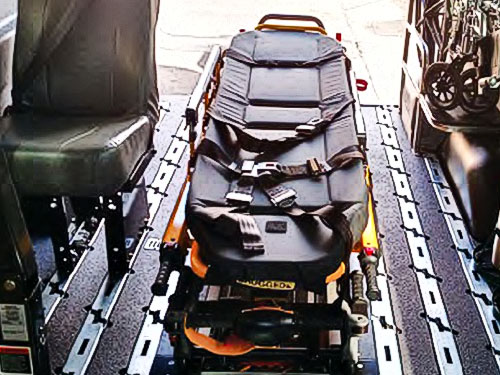 COT Mounts
Simple Plug N Play.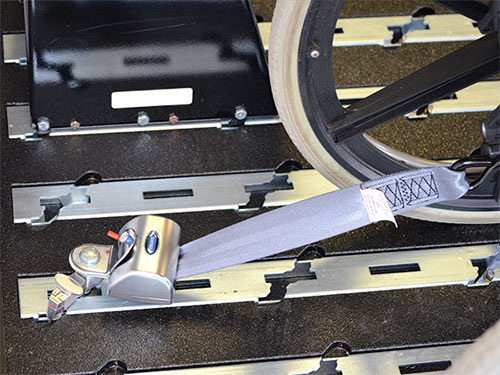 Wheelchair Tiedowns
Accepts "L" or "A" mount types.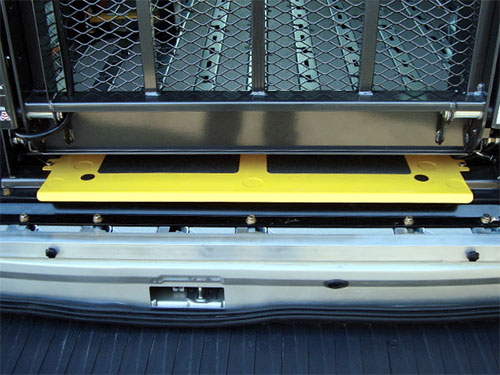 Wheelchair Lift Mounting
Mounting kit for lift installation.
Try Our Van Floorplan Builder
Unlimited Floor Plan Possibilities!
Custom design a floorplan for the Ford Transit, Ram Promaster & more. After you complete you design, you can request a no obligation quote to have it installed.